Response to 'Make in India: Why Didn't the Lion Roar?'
Ease of Doing Business for Industrial Growth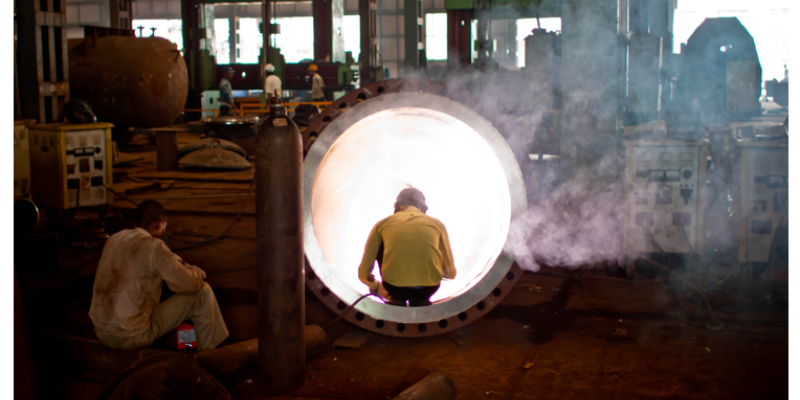 I accept that one of the components of the "Make in India" programme was improving the Ease of Doing Business (EDB) ranking of India as outlined by R Nagaraj in his article ("Make in India: Why didn't the Lion Roar?"). But that is not the only one.
The flow of large external and internal investments also depend on a number of factors like functional markets, availability of capital and raw materials, appropriate government policies/regulations, safety of investment, a strong judiciary, etc. 
It is naive to conclude that improving the EDB ranking is the only effort by the government to attract investment. The title of the article is therefore a poor descriptor of the article. . The infirmities in the EDB index have been pointed out, but there is little in terms of offering alternatives. 
There cannot be any doubt that unnecessary bureaucracy and red tape has to be cut down. In spite of the restrictive government rules and corruption, some people and honest businesses have succeeded by finding ways through the maze of obstruction. Structural reforms are therefore definitely needed for people, businesses, and capital to be freed from unnecessary hassles so that they  can focus on their core strengths to generate economic activity. 
The Factory Inspector Act of 1923 is probably a poor example to give as it adds only to corruption at huge government infrastructure cost with no value addition. A better way to regulate is self/third-party certification with stringent punitive actions for violations. The third party will generate appropriate businesses like audit firms equipped with modern methods for verification.
Here are a few simple examples of poor inspector raj and the lack of safety for investment. The Directorate General of Civil Aviation and associated departments dealing with the licensing of aviation activities are manned by people whose qualifications are nowhere near what is required by modern aviation. Some do not know modern aviation practices. Some other are not practitioners and yet oversee academic tests/licensing activities. Presently, the induction of fully qualified pilots and aircraft into civil aviation is phenomenally time consuming and requires tonnes of paper work, all without a clear path to a final decision and with inadequate feedback. 
A second example: I having been scouting around to procure some agricultural land to start farming activities. I have been stymied at the beginning itself by the poor state of legality of  land ownership that makes it difficult to safeguard any investment I make. Further, access to irrigation water, electricity and farming-related extension services are extremely poor/non-existent. My focus has had to shift more to dealing with these issues rather than on what activity to carry out  and how to do so. Improving all these is part of making it easier to do business.
Group Captain (retd) S Srinivas, Hyderabad